TEMPERED GLASS--AS/NZS 2208: 1996, CE, ISO 9002

Brief Introduction

Tempered Glass is also called Toughened Glass in some places. The impact strength of tempered glass of the same thickness is 3 to 5 times that of ordinary glass, and the bending strength is 3 to 5 times that of ordinary glass either.
When the Tempered Glass is damaged by external force, the fragments will become small particles with obtuse angles similar to honeycombs, which are not easy to cause serious harm to the human body.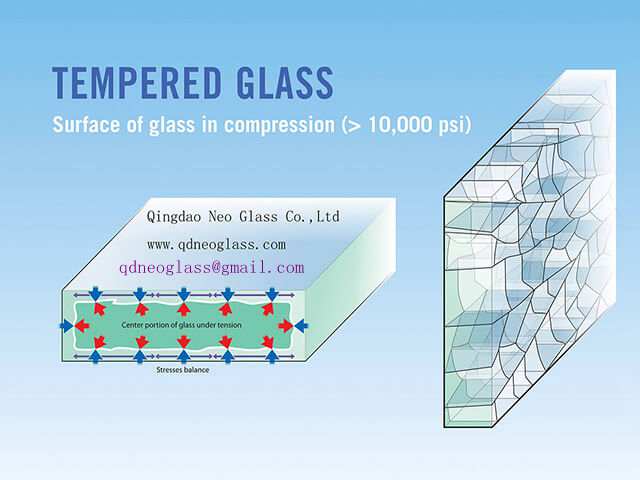 Simple Internal Profile of
Tempered Glass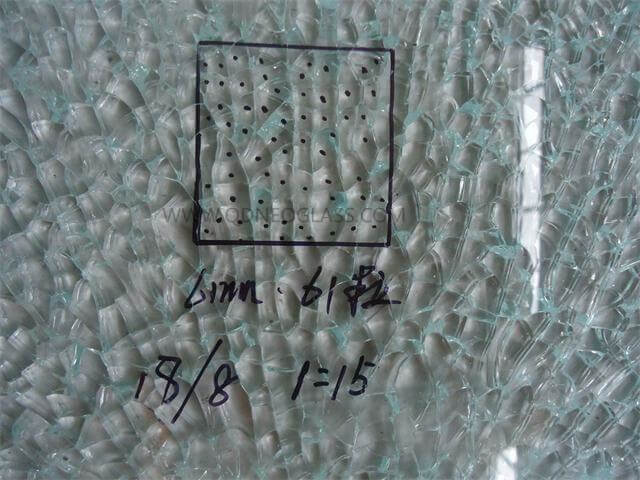 Impacting Strength Test Of
Tempered Glass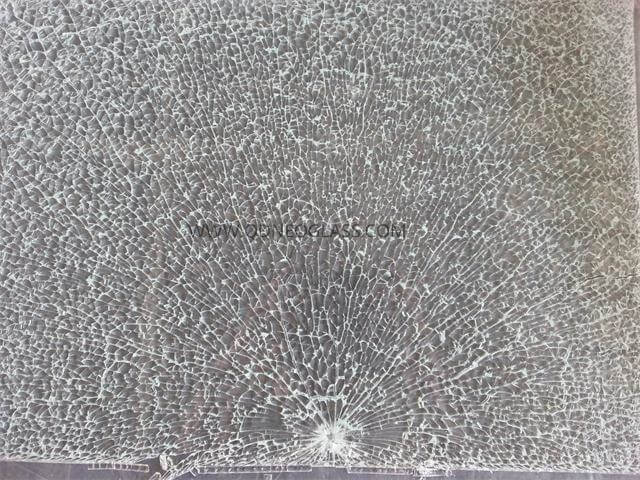 Impacting Strength Test of
Tempered Glass Door Panel
The increased load-bearing capacity improves the fragile nature. Even if the toughened glass is damaged, it will be small fragments without sharp angles, which greatly reduces the damage to the human body. The quenching and heating resistance of toughened glass is 3 to 5 times higher than that of ordinary glass, and it can generally withstand temperature changes of more than 250 degrees, which has a significant effect on preventing thermal cracking. It is a kind of safety glass. To guarantee the safety of qualified materials for high-rise buildings.
Tempered Glass can not be cut, hole and polished after termpering process, but it can be laminated or do IGU Glass after that.
Advantages
Our Tempered Glass has the advantages, not limited to, as belows:
Wind pressure resistance,

Cold and Heat resistance,

Impact resistance, etc.

High mechanical strength;

Good elasticity;

Good thermal stability;

Not easy to hurt people after being broken;
Color Available

The colors of Our Tempered Glass available are up to the color available of its basic Float Glass or Low E Glass. Generally the colors for Float Glass are Clear, Low Iron, Euro Grey, Crystal Grey, Jinjing Grey, Bronze etc. Low E glass has on-line coated Low e glass and off-line Coated Low E Glass. On-Line Low e usually only has Clear color and the production schedule for tint color is not regular due to market demand and MOQ for running the line. Off-line Low E Glass can be various colors according to customers' requirement, but after it is tempered, it must do IGU glass asap or its coat will be damaged in the air.

Custom-Made Size and Shape

As mentioned above, after tempering process, that glass can not be cut, hole, cutout and polished, then Tempered Glass is also one kind of Custom-Made safety glass in Size, Color and Shape. Qingdao Neo Glass can provide different custom-made Tempered Glass--Special sizes, Irregular Shape, Special Edgework or Hole work as well as Customized Cutout.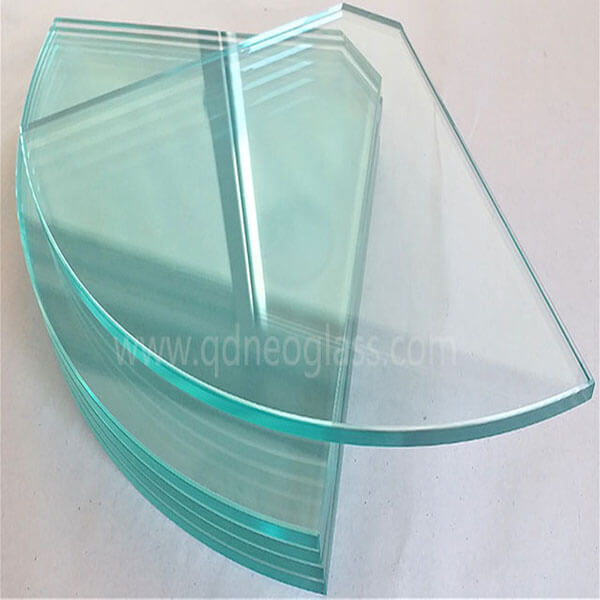 Custom Shape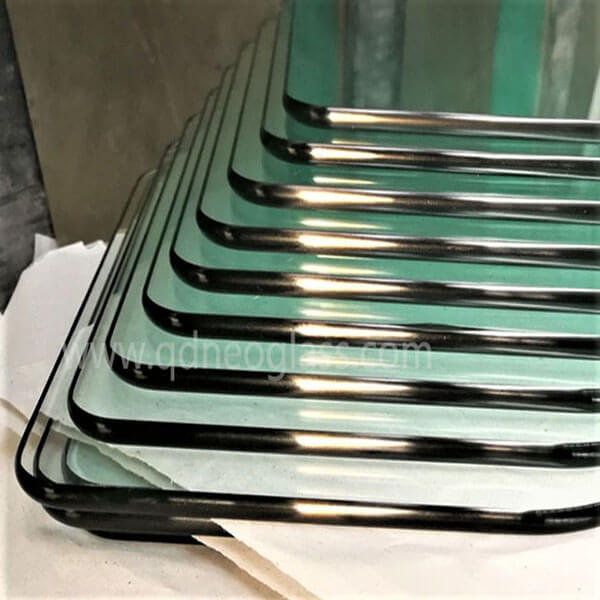 Custom Edgework & Corners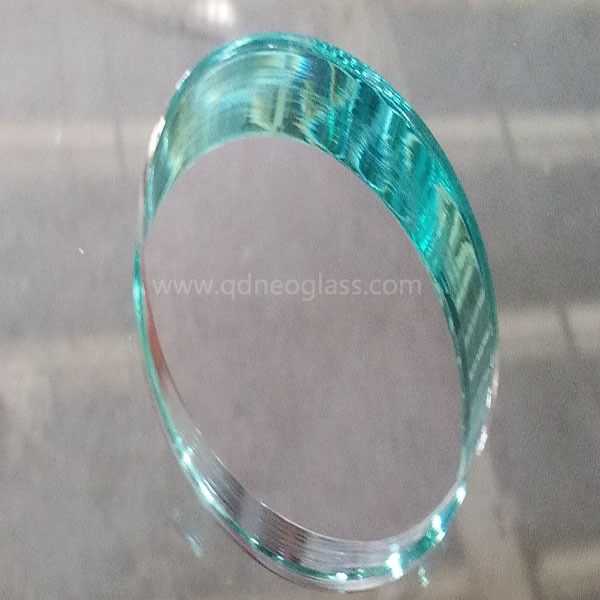 Custom Polished Hole Work
Process

It spends about 45 mins for the furnace to warm up and re-start to toughen glass.We have strict quality control on the glass flatness and the glass curve /bent is within limits. Besides,our glass can also do heat soaked test if required to less the possibility of the self-bombing. The processes of Silk Screen Print and Ceramic frit are also available.

Two or more sheets of Tempered Glass can be laminated to be Laminated Glass or be combined to be IGU. If the glass is used to produce Laminated Glass, its flatness must be within control to avoid bubbles between two or more sheets of glass laminated.

Tempered Glass can be processed with Hole, Cutouts, Polished Edges or in Irregular Shape. Besides, it can also be Heat Soaked to less the possibility or risk of Self-Bomb/Spontaneous breakage.

Feature of Our Tempered Glass
I. Long Lifetime, Low Spontaneous Breakage Rate
II. High Quality Raw Glass made by China Top Level Manufacturers
III. Flat Tempered Glass with flatness within 0.2%, even within 0.1% for some items
IV. Size Tolerance: within 1mm for sizes 2000mm;
within 1.5mm for sizes 3000mm
V. Thickness Tolerance: Within 0.2mm
VI. Strict Control on Visible Defects and Chips
VII. Solutions of Breakage problem in Transportation
Unique Stonge Package
--Plywood End Cap, Plywood Crate,Plywood A Frame, Metal Package, Individual Carton Package;
Professional Container Loaded Technology
VI. Thickness: 3mm to 25mm
Size: Custom-made, Max 18000mm
IX. MOQ: 400 M2
Application

Tempered Safety Glass is popular used as Door & Window Glass, Pool Fence Glass,Balustrade Glass, Balcony Glass,Bathroom Glass, Shower Door Glass Panel, Floor Glass, Sliding Door glass,Furniture Glass,Table Glass, Spandrel Glass, Louvrer Glass etc. It can be installed with or without Frame.

Tempered Glass sells very well in Australia, New Zealand, Europe, USA, Canada and South of America with Quality Control System AS/NZS 2208:1996,CE,ISO.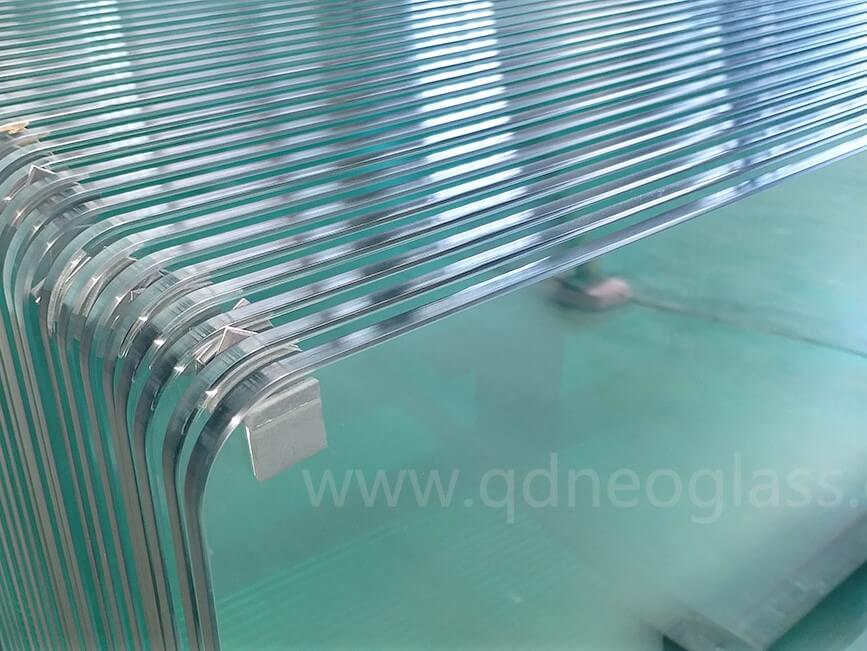 Tempered Balustrade Glass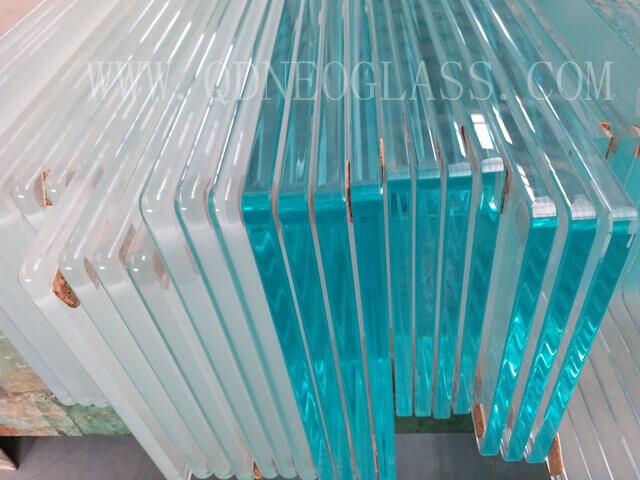 Low Iron Tempered Balcony Glass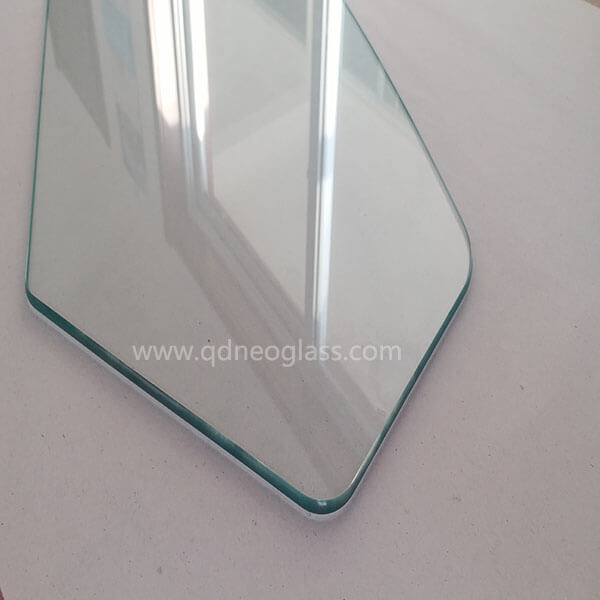 Irregular Tempered Glass Shelf