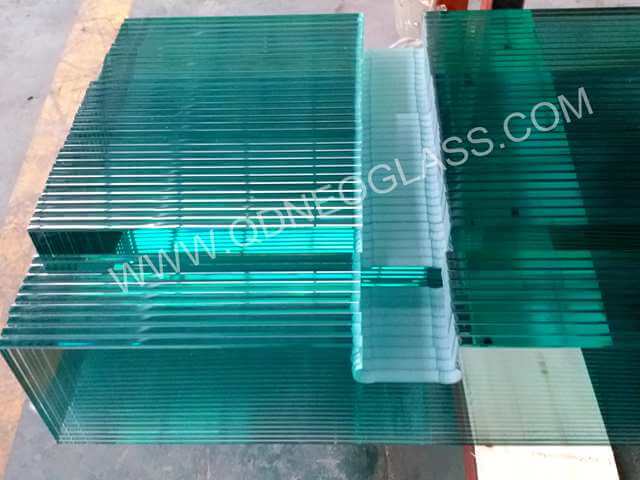 Tempered Glass Market to hit $40bn by 2024: Global Market Insights, Inc.
Tempered Glass is set to surpass USD 40 billion by 2024; according to a new research report by Global Market Insights, Inc. Increasing government initiatives on infrastructure facilities accompanied with widening application outlook in construction sector will favor tempered glass market demand. Improving standard of living along with rising consumer spending on interior furniture designing owing to disposable income and rapid urbanization in India, China and Brazil will stimulate industry growth.
Rise in tempered glass market demand owing to high strength, safety, anti-breakage, and heat resistance properties coupled with its wide usage in public buildings including phone booths, bus terminals, canopies gymnasiums and sports arenas should stimulate market demand. Rising government regulatory support to favor infrastructure development towards residential and commercial buildings should stimulate the market growth.
Tempered glass market size from automotive applications may exceed USD 11 billion up to 2024. It is preferably used in side and rear windows on account of its durability, safety, tensile strength and thermal resistance will favor product demand. Increasing product usage for automobile manufacturing owing to lightweight and anti-breakage characteristics should stimulate industry growth.
Nickel-sulfide, silicon dioxide, sodium oxide, and calcium oxide are key raw materials used in the production process of toughened glass. Raw material volatility owing to widespread usage in automotive, greenhouse, and construction industries may challenge industry profitability & hinder tempered glass market supply demand gap.
Tempered glass market size from residential construction market size may register gains close to 5.5% over the projected timeframe. Government focus towards various construction projects accompanied with shift in consumer trend towards modern infrastructure should favor industry growth. Residential construction resources, technologies, and practices must be in compliance to local building authority regulations and codes of practice.
Germany tempered glass market demand should exceed consumption at over 1.2 million tons by 2024. Rising smartphone penetration rate owing to high disposable income, and high demand for technically advanced products owing to its superior properties including scratch resistance, heat resistance, shock protection and durability should boost industry growth in the region. Increasing innovation to enhance passenger reliability and safety along with R&D spending towards advanced technology may favor automotive sector in the region.
Toughened glass market size from greenhouse applications is likely to witness steady growth close to 3.5% over the forecast timeframe. It is preferably used for greenhouse walls, doors, and roofs on account of its ability to handle fluctuating climatic conditions. Rising green and energy efficient buildings construction along with safety glazing should stimulate industry growth.
India tempered glass market size is poised to exceed USD 4 billion during the forecast timeframe. Increasing consumer awareness regarding safety along with growing automotive industry will have a positive impact on the regional growth. Availability of skilled labor at cheaper costs coupled with easy raw material procurement may enhance product demand. It is used in rear and side windows of vehicles including cars, trucks, vans and SUV's due to safety purposes and preventing damage caused from rollover accidents.
Qingdao Neo Glass in China is one of the prominent industry participants in toughened glass market. We are engaged in various strategies including partnerships & acquisitions in order to enhance the product portfolio and global reach. The Quality of our products series of Tempered Glass are are Qualified, while cost is under controlled, then its Price is pretty Competitive for the market. Tempered Glass made by Qingdao Neo Glass are used not only for indoor application, such as Door & Window Glass, Shower Door & Glass, Table Glass, Sliding Door Glass, Balustrade Glass,Stair Railing Glass, Wardrobe Glass, Partition Glass, but also used outside, for example, Balcony Railing Glass, Pool Fencing Glass, Garden Fencing Glass, Road Fencing Glass, Greenhouse screen Glass. Walk Road Glass, Glass Shield, whereas it is necessary.
Toughened Glass made by Qingdao Neo Glass can also be heat soaked if required, besides of processes of Polished, Holes, Cutout, Silkscreen Print and Irregualar shape.