Solar Control Glass For Architecture
Views: 4 Author: Site Editor Publish Time: 2017-09-19 Origin: http://www.glazette.com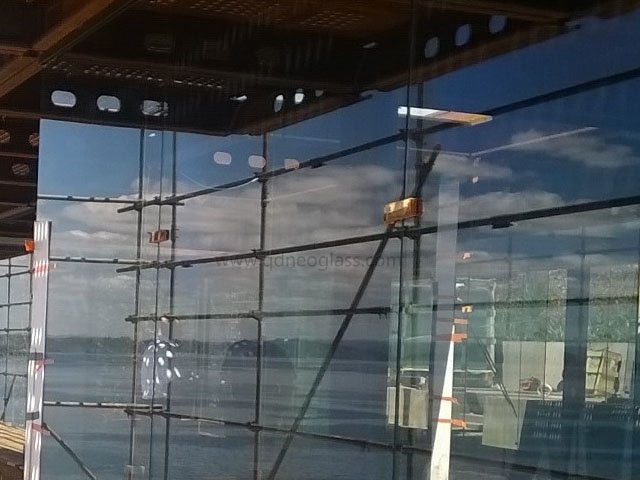 Glass has transformed and revolutionized architecture. Glass today is just not an aesthetic material but provides comfort, safety, and aesthetics. It is the material which helps create a sustainable environment.
One of the most important innovations in glass technology is the advent of solar control glass.
Read on and know more about some of the efficacies of solar control glasses in detail:
What is a solar control glass?
It is a glass with special coating that is designed in order to reduce the amount of heat entering the building. This glass reflects and absorbs light/heat and greatly reduces the glaring effect. Thus the need for artificial lighting and other electrical appliances is reduced and energy-efficiency is triggered. It is available on a wide range and you can choose any of these solar control glasses such as tinted, reflective or neutral glasses depending upon your aesthetic taste.
Types of solar control glass
These types of solar control glasses are available for both commercial and residential usage:
Available with On-line Pyrolitic coating. This particular type of coated glass is typically manufactured to enhance the aesthetics. These are scratch-resistant and highly durable too. These have wide applications in windows, facades and skylights.

Available with advanced magnetron coating technology. Typically manufactured to reduce glaring effects and provides a contemporary look to the buildings instantly. They can be used in windows, facades, etc.

Available with the deposition of metallic nitrides onto the glass surfaces by cathodic sputtering. This coating enables high-performance in transmitting optimal light into the interiors. They have wide applications in glazing units.

Available with the deposition of metallic oxides incorporating nanotechnology methods. This specific coating gives a neutral appearance and deserves to be an ideal glazing solution for all seasons. This particular type specifically meets the green building requirements by its low energy consumption and environmental friendliness. These also have wide applications in glazing systems.
Role of solar control glass in buildings
Enhance the aesthetics.

Provide optimal solar control & reducing glare.

Maintain appropriate temperature inside the buildings.

Act as green glasses and enhance sustainability.
Benefits of solar control glass
Higher light transmission
Choosing solar control glass
There are myriad of options to choose a solar control glass as they are available in wide assortment of colours such as neutral, blue, green, blue green, metallic in various shades. The ranges are available in plenty too. Firstly, before choosing a solar control glass, it's very important to know about the technical specifications & parameters and how they influence energy efficiency.
Performance drivers and aesthetic drivers are the major parameters in solar control glasses.
Performance drivers are those parameters that enhance the performance of solar glasses focusing on energy-efficiency. It mainly depends on factors such as light, transmission, solar factor and U value.
Aesthetic drivers are those parameters that are aimed to enhance the aesthetics of the building. It mainly depends upon the factors such as the shade, colour of the glass used and the reflection of the glass.