Simple Introduction of Laminated Glass on Category and Process
Views: 1 Author: Site Editor Publish Time: 2016-07-13 Origin: Site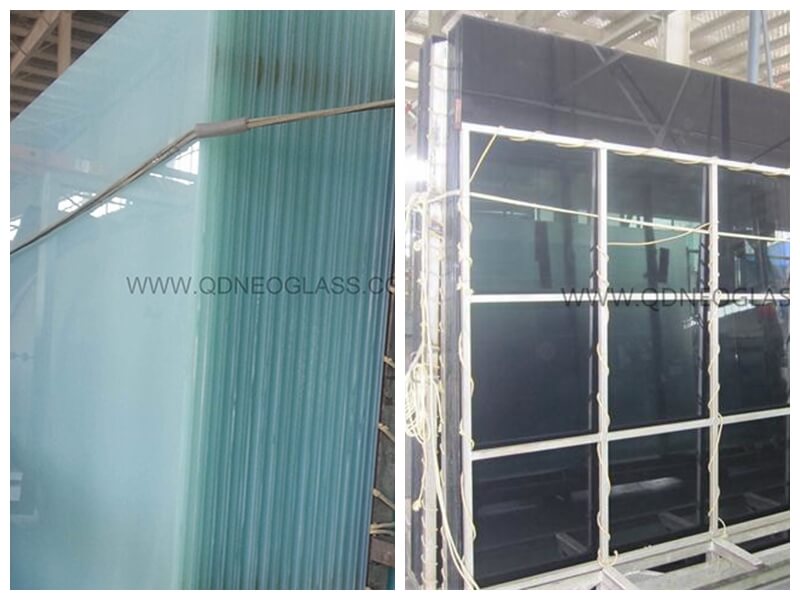 Just as we know, there are various kinds of laminated glass. In terms of its colors available, there are Clear, White Translucent,Grey,Green,Bronze,Blue and others. Those are decided by the basic glass color of Laminated Glass or the color of its interleave--PVB. Besides, There are Annealed Laminated Glass and Tempered Laminated Glass. If Laminated Glass has Holes or Cutouts, it must be tempered one given its safety factor.
Then some people may wonder how laminated glass is processed.I am introducing here from my understanding. Laminated Glass is processed mainly in Four Steps:
First of all, Wash basic glass with pure water and ensure they are clean enough;
Secondly, Pre-Laminate two sheets or more sheets of cleaned glass with PVB or SGP;
Thirdly, Cook Pre-Laminated Glass on Autoclave with increasing pressure and temperature. The Max.Pressure is about 13 PA and Max.High Temperature is around 135℃ on the Clave. The pressure and Temperature are kept for a while, then they gradually decrease down until they are the same with or very closed to the environmental pressure and temperature.In my opinion, that process is just like we cook rice by oven.
The last step
is Packaging.If it is Tempered Laminated Glass, certainly the glass should be toughened firstly before being laminated. The Tempered Glass combined to Laminated Glass can be processed with Polished Edges,Holes, Cut-Outs or at Irregular Shape.
The points of view above is from a salesman instead of an technician or engineer,hope that is clear and would be helpful for people to simply understand that glass.If you would like to know the detailed production parameter on process,I am afraid that has to be checked with technician,engineer or production people on the floor.
If you are interested in our glass or you are in demand of laminated glass and other building glass, please feel free to contact with Qingdao Neo Glass Co.,Ltd.
Email: qdneoglass@gmail.com
WhatsApp: 0086-13573226959
Website: http://www.qdneoglass.com