Part Features of our Laminated Glass
Views:5 Author:Site Editor Publish Time: 2019-05-10 Origin:Site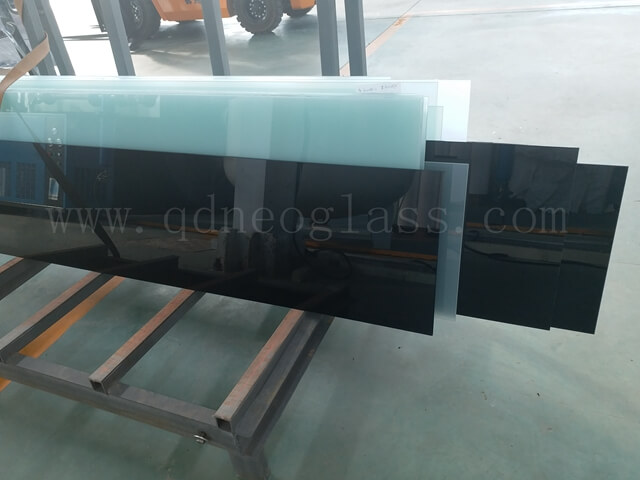 Some Features of Neo Laminated Glass
Some people often ask us why your Laminated Glass is outstanding in the line and popular in the market. The reason is Neo Laminated Glass has its own advantages as below:
I. Longer Lifetime, Less de-Lamination Rate
II. High Quality of Raw Glass and PVB & Ionoplast Interlayer (SGP)
III. Flat items with Good Flatness control within 0.2%, even within 0.1% for small cut to size items
IV.Size Tolerance controlled:
Within 1mm for Cut To Size and Raw Glass size( same color glass);
Within 1mm for Cut To Size items 2000mm with Grinded Edges;
Within 1.5mm for Cut To Size Items 3000mm with Grinded Edges;
V. Strict Control on Visible Defects and Chips
VI.Solutions of Breakage Problem in Transportation:
Unique Professional & Stonge package
--Plywood End Cap ,Plywood crate, Plywood A Frame, Metal Package etc;
Container Loaded technology
VII.Thickness: 4.35-32.28mm;
Size: Cut to Size, Custom-made, Max 18000mm
We have very strict Quality Control System according to AS/NZS 2208: 1996, CE and ISO. Regular test is done very often to make sure the quality of our Laminated Glass has no problem. One-Stop Solution is available.